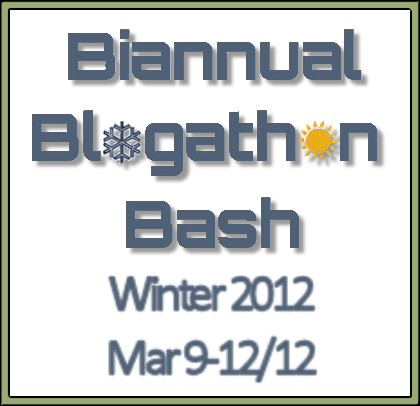 Okay so as I write this it's not quite done with YET but it will be by 8am Monday. I imagine most of you will be done by tonight.
I hope you had fun. I will be tallying chances for the prizes tomorrow and then will pick winners and start emailing. Please watch your emails so you can tell me what prize you want so I can contact the next winner.
Also please fill out the feedback survey.
Okay so when you are done, please consider writing up one last post on your blog about the blogathon. It's a wrap up type post. Tell us how you did. Did you make your goals? What was your final blogging time? What did you learn? Come back and link it up.
NOTE: IF you say how long you spent blogging in a POST that you LINK up, I will give an extra chance to win prizes to the person who spent the most time blogging (Be Honest!) But you have to say it in a linked up post.
I'm sure you are all wondering so, The next Biannual Blogathon Bash will be…
For now I'm keeping it 72 hours. If the majority of people don't like it that long, I may change it for 2013. Normally the blogathon will be January and June. This year's Winter one was late so normally you'd have longer to wait between blogathons.
Be sure to subscribe to the blog (and/or twitter account) to be notified when signups open for the Summer Blogathon. Our mascots will be making a debut then!
Continue Reading